HighGo - BARRIERS FOR EFFICIENT PARKING MANAGEMENT
Parking Management
Parking systems are vital in controlling a large amount of traffic at any given time. The evolution of technologies has led to management of parking services in residencies, shopping malls, offices, hospitals and public places. Barriers for parking management and integrated equipment offer the best solutions to tackle regular parking issues. From upgrading the parking system to regulating free-flowing vehicles, barriers for parking management are comfortable, convenient, and flexible. Whether you want to control vehicle entry and exit in the parking area or create a unique parking system using modern functions, you can be assured that your parking facility will accelerate the lane system.
Parking facilities have stringent requirements that need to be met for it to be successful.
Intuitive user-interface that supports a deep selection of features and functions can be found in the enterprise barriers solution. Parking management solutions also use simplified programming and extensive database capabilities that allow a wide range of applications from airports, small single lane systems to large malls, commercial and residential complexes.
Why Do You Need A Parking Barrier?
Barriers for parking management are an important safety asset as vehicle parking lots commonly engage high traffic including a range of car or trucks. There is a possibility of a pedestrian visitor as well. That is why it is important that some measure of protection is available in order to assist accommodation for vehicles and pedestrians. Parking barriers ensure that there is a smooth flow of vehicles while meeting your parking area security requirements. Controlled access points along with CCTV cameras, key cards or keypads allows for seamless parking management with minimal efforts. In commercial and residential areas, it serves as a preventive measure and an added layer of security reducing the opportunity for thefts or criminal activities.
Parking barrier comes in numerous types and specifications primarily based on the location. The performance of overall parking area is also taken into consideration and properly installed parking gates ensure that systems are secured from motor vehicle impact. Effective measures are put in place in case of a motor vehicle collision. The demountable pillars are useful for efficient management while the fixed and retractable parking barrier gates provide security and sturdy safety. An added benefit is the work access management devices that can prevent vehicles from gaining access to restricted places.
Advantages of Barriers for Parking Management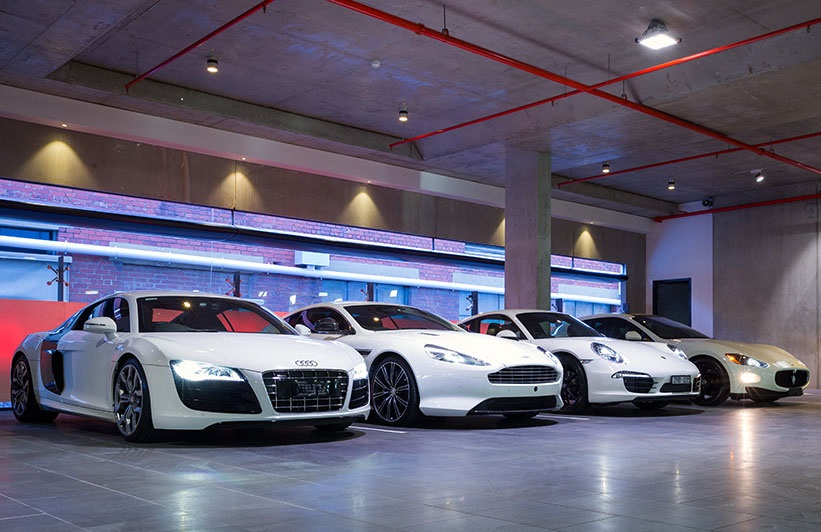 Easy management of traffic at peak hours
Ensure pedestrian safety, structural protection, and traffic flow
Versatile and easy to operate integrated parking systems that save a lot of time
Vehicles can move faster and traffic is controlled in a better manner.
Tight security ensures that vehicles can be parked or taken out safely from the parking lot
Automatically detection of vehicles ensures quick and easy movement of vehicles
Less time and energy is consumed within parking systems
Decentralized payment collection system and exit ticket readers ease the efforts of parking personnel
Owners have more control over parking aspects and operation cost is also considerably reduced
Higher customer satisfaction rates and increase in convenience for parking authorities and people who park with quicker ROI
Protects Easy maintenance of the parking system and its technologies plus services
Protects the image of the building and property keeping it clean, safe and professional.
Why Choose Us?
The barrier gate is a clear boundary for parking facilities. Businesses can customize gates, entry/exit stations and barriers to feature modern styling of their choice. With our reliable gate entry system, you can select multiple modes of operation and microprocessor-based functionality as per your requirements. We use an advanced and intelligent parking system that is designed to work impeccably with ticket boxes, cameras, card readers, and road blockers. High-quality materials allow the build to last with a minimal requirement of maintenance. Parking barriers can be operated remotely from a security booth, control room, or toll plaza. In the case of power outages, they are equipped with a manual override system for zero downtime.
Features include
Modern design
Intelligent parking systems
Easy integration into security ecosystem
Durable construction
Low maintenance
Minimal loss
Quick ROI
Manual operation in case of power failure